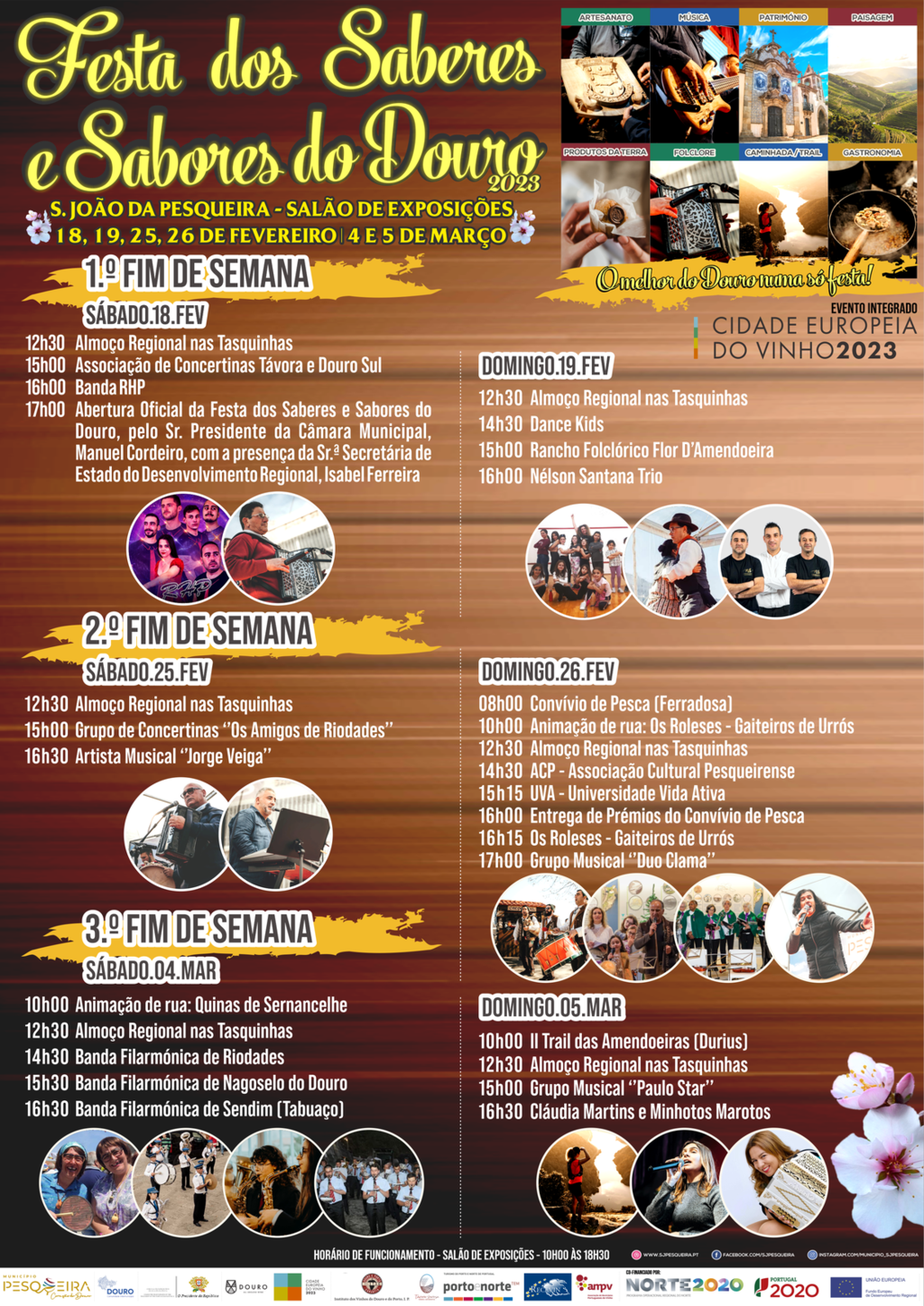 Festa dos Saberes e dos Sabores
The event aims to help boost the municipality, making known and marketing the products of the land, the delicious flavors of traditional products and good regional cuisine.
In this event you can find delicious homemade bread made the old-fashioned way, in a wood oven; typical sausages, such as moiro, alheira, chouriça and tabafeira; olive oil; wine; honey; almonds and dried figs.
This festival also includes the participation of different artisans, working live with diverse materials, showing the arts and crafts of yesteryear.
With great music and entertainment throughout the first three weekends and with the almond trees in bloom, to further color the beautiful landscape of the Heart of the Douro, there are several reasons to mark on your calendar and make a visit to S. João da Pesqueira.