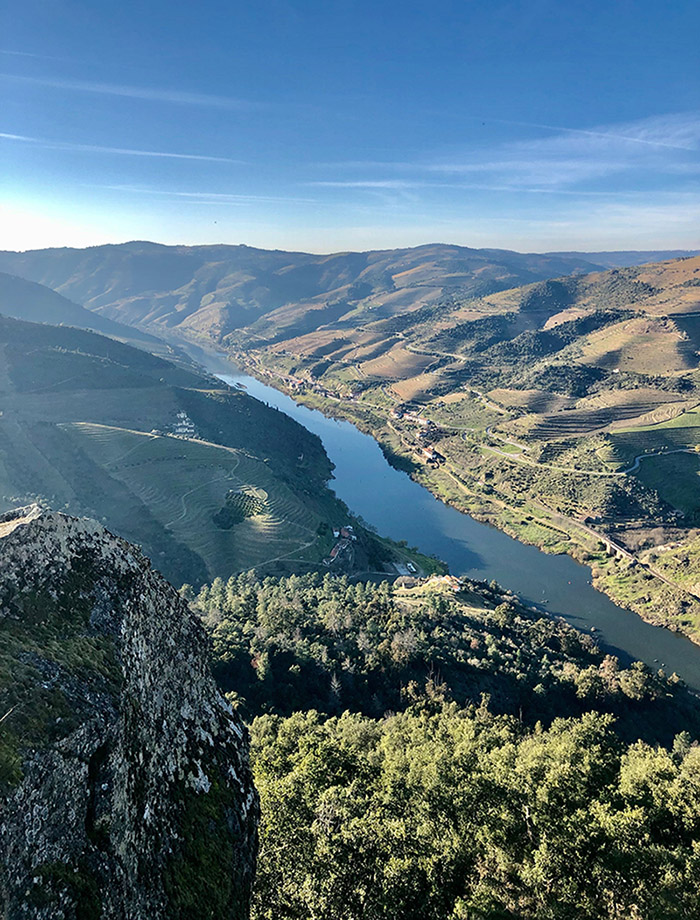 Miradouro Nossa Senhora de Lurdes
Located in the parish of Nagozelo do Douro, São João da Pesqueira, an ideal place to relax from the hustle and bustle of the week. This viewpoint at any time of the year is enhanced by the different colors that Douro can offer to us. Our suggestion is that you leave your car in the center of the village of Nagozelo and make the route to the viewpoint (round trip approx. 3 Km), a simple walk but surrounded by the beautiful typical vineyards of the region.


After appreciating this amazing view, it is time to comfort the stomach and allow ourselves to enjoy the gastronomic delicacies of this region. From 10 km from the village we recommend the restaurant named Cantiflas, here you can eat Posta and or Shrimp Escalopes followed by a glass of DOC Essência de Ventozelo Red 2014 wine.
During the afternoon, visit the Wine Museum and learn more about the history of Wine, the Vineyards and all the economic activity related to these elements.
When this needed period of social isolation has passed, please follow our suggestion, photograph every moment and share your experience!