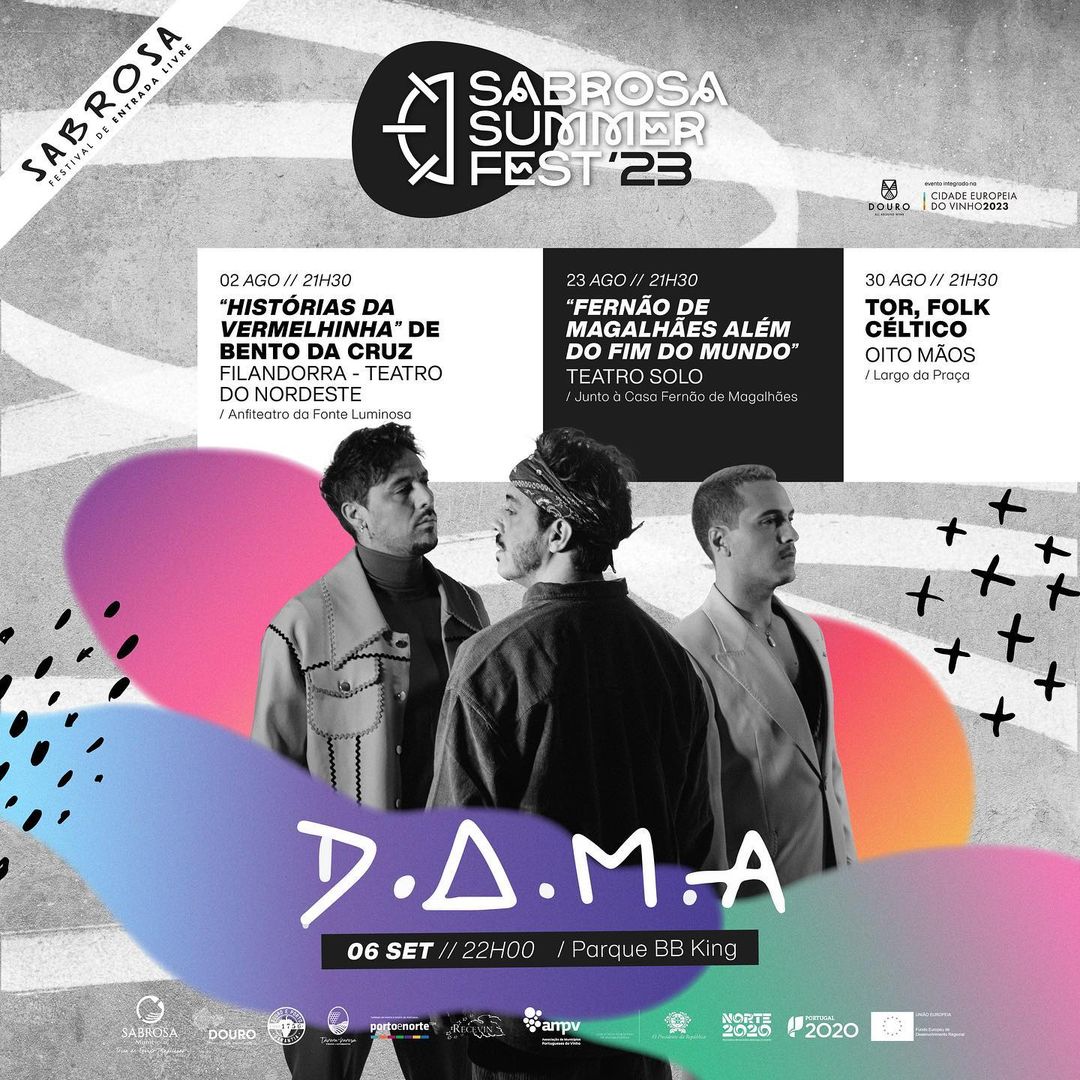 Sabrosa Summer Fest 2023
The village of Sabrosa receives in August and September another edition of Sabrosa Summer Fest, which this year has D.A.M.A as the headliner of a festival that has free access shows for all tastes.
The summer festival begins on August 2, at 9:30 pm, with the presentation of the play "Histórias da Vermelhinha", by Bento da Cruz, staged by Filandorra - Teatro do Nordeste, at the Amphitheater of Fonte Luminosa.
On August 23, also at 9:30 pm, the show takes place next to the House of Fernão de Magalhães with the presentation of "Fernão de Magalhães Além do Fim do Mundo", by TeatroSolo.
Largo da Praça will also be the stage of this festival, which on August 30, at 9:30 pm, hosts the Oito Mãos music festival, with the show presented by the Spanish group "Tor, Folk Céltico".
The Portuguese pop band, from Lisbon, D.A.M.A, who are highlighted in this Sabrosa Summer Fest for their contagious and empathetic songs known to all, is scheduled to perform on September 6, at 10 pm, at BB King Parque, ending this year's festival in the best way.
Sabrosa Summer Fest is organized by the Sabrosa City Council. This year's edition is part of the Douro - European City of Wine program.