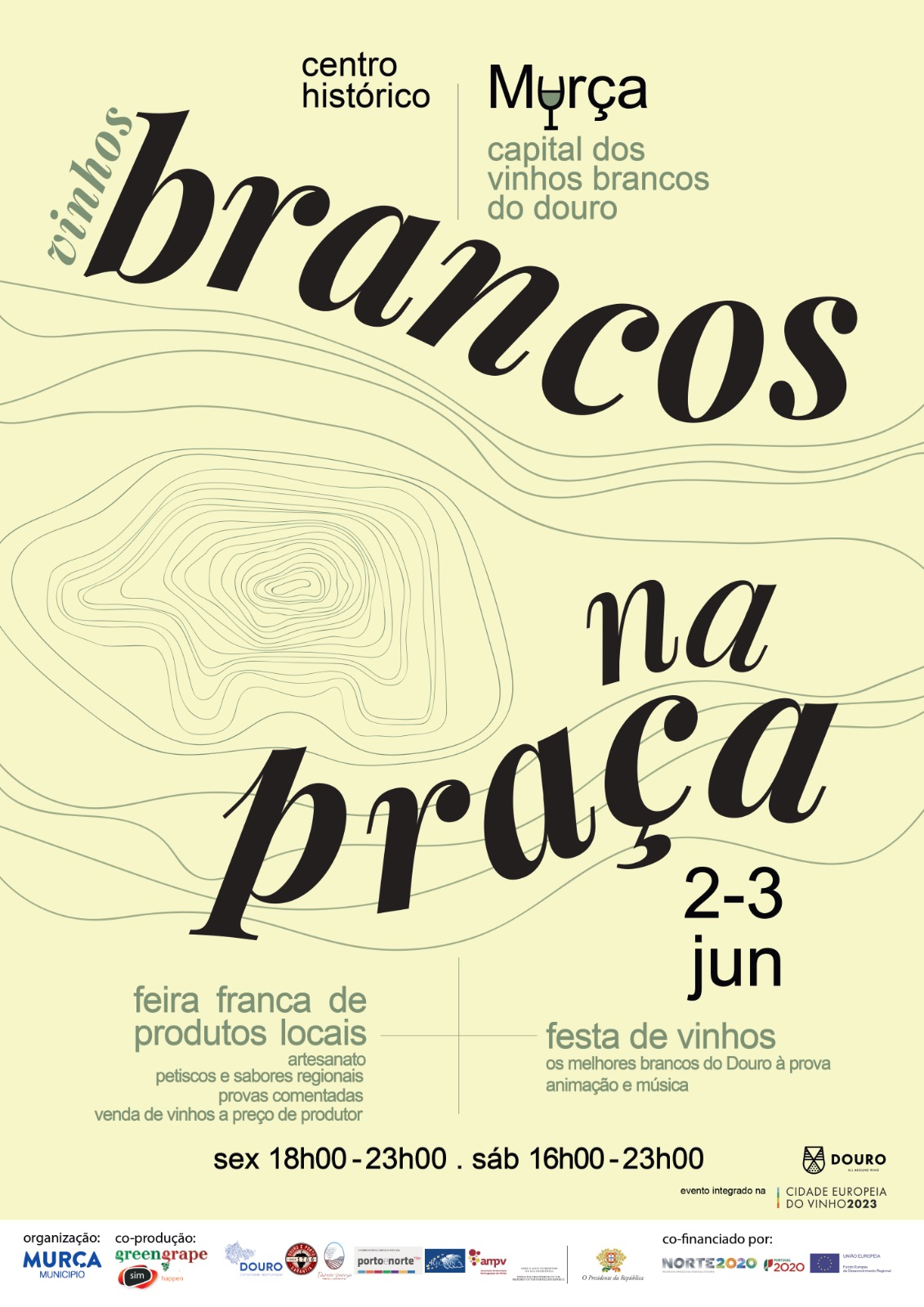 Murça, Capital do Vinho Branco
On June 2nd and 3rd, Douro will host the first white wine festival show, in parallel with the traditional Feira Franca de Murça, an event integrated into the European City of Wine - Douro 2023.
This event will take place outdoors, in the historic center, being the perfect opportunity to participate in tastings, cultural events, and wine entertainment, as well as to buy wines at producer prices. To top it off, this will also be a gastronomy festival, with local flavors, snacks, crafts, and other products.
"Opening new horizons for the Alto Douro Wine Region also means letting the world know what this unique territory produces best, which, in Murça's case, is the quality of its grapes, especially white grapes, which give rise to distinctive wines full of character," argues Mário Artur Lopes, Mayor of Murça.
The show will be attended by Murça producers, such as Caves de Murça, Quinta de Porrais (Casa Santos Lima), Águia Moura, Monte de S. Sebastião, Seis Tornas, Casa Agrícola Borges, Casa Boal, among others, but also some of the most renowned Douro producers, linked to this county through the regular purchase of grapes for still white wines and white port.
"It is in Murça that the great white wines of today's Douro are born," says, with pride, the entity that organizes the fair show. In the mayor's opinion, thanks to the nature of the soils, the location of the land, and the tireless work of generations and generations of winegrowers in developing the culture of the vine and adapting the best grape varieties to the territory - "Murça has all the conditions to assert itself as the capital of Douro white wines.
João Paulo Martins and Pedro Garcias will also lead the "Conversation in the Square" session, dedicated to the topic "Murça and the originality of its white wines", with the presence of several producers, including António Filipe (Symington), Cristiano Van Zeller (Van Zeller & Co), Sandra Tavares da Silva (Wine & Soul), José Luís Oliveira da Silva (Casa Santos Lima), José Manuel Sousa Soares (Gran Cruz) and Luís Pedro Cândido, from Niepoort.
"In the year in which the Douro boasts the title of the European City of Wine, the White Wines in the Square exhibition associates Murça with this moment of collective celebration, with the purpose of affirming itself in the future as a meeting of celebration and appreciation of the municipality and its people," summarizes Mário Artur.