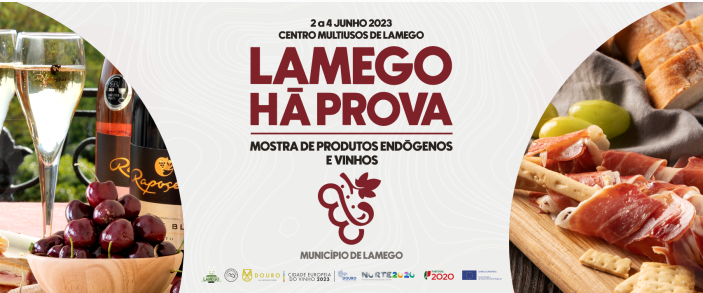 Lamego Há Prova
The most genuine endogenous products of the county of Lamego and the wines will be in focus, from June 2nd to 4th, in a new exhibition organized by the Municipality of Lamego. With free admission, the show "Lamego Há Prova" will also offer musical entertainment.
With the expected participation of about forty exhibitors, the Multipurpose Center will feature gastronomy, sausages, cheeses, wines, sparkling wines, liqueurs, jams, as well as horticulture and fruit farming products.
The show aims to preserve and enhance the great variety and quality of local and regional products. It also aims to enhance the rural environment by stimulating the economic activity of small producers. The event is part of the Douro European Wine City 2023 program.
The initiative "Lamego Há Prova" is 85% co-financed by ERDF under the project "Valorization of Endogenous Products of the Municipality of Lamego", approved in the Norte2020 program.