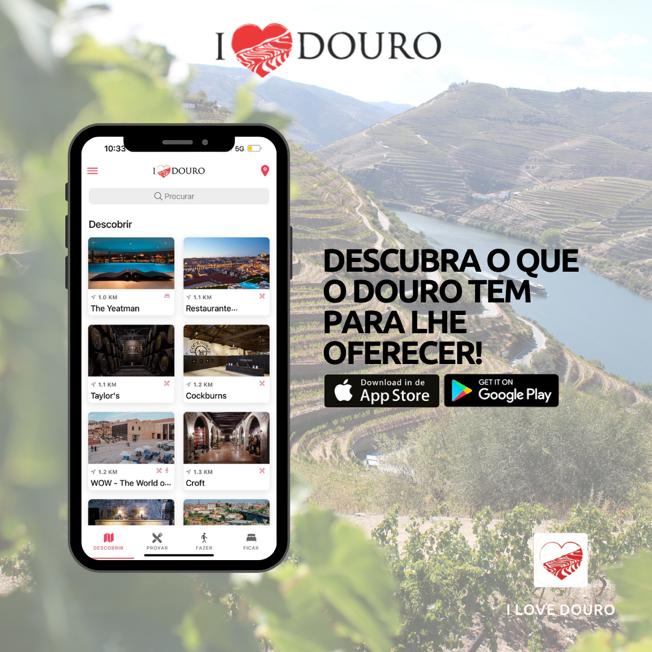 APP I Love Douro
Discover the new version of the app I Love Douro with more than three hundred places we have selected for you.
The affirmation of the digital world and technologies has brought people
closer, allowing you to create relationships at a click away. Available for iOS and Android, we present a tool fully designed to further enhance the dissemination and communication of the Douro and its agents.
The App I Love Douro is completely free. Here you will find several itineraries and guides to discover Douro and Porto in a quick and intuitive way.
Each recommended place is georeferenced, for your discovery experience to be even more interesting and intuitive.
Features:
- Offline map with georeferenced points of interest.
- More than 300 locations selected for you.
- Photo Roadmap, Farm Roadmap, Cultural Roadmap, Gastronomic Roadmap, Accommodation Roadmap, River Beaches Roadmap and City Guides.
- Written content, including the text, details about the points of interest and contacts.
- Bookmarks.
Download, browse, search and make recommendations. Share Douro - live, feel and share the wonders of this region!
Douro in your hands.