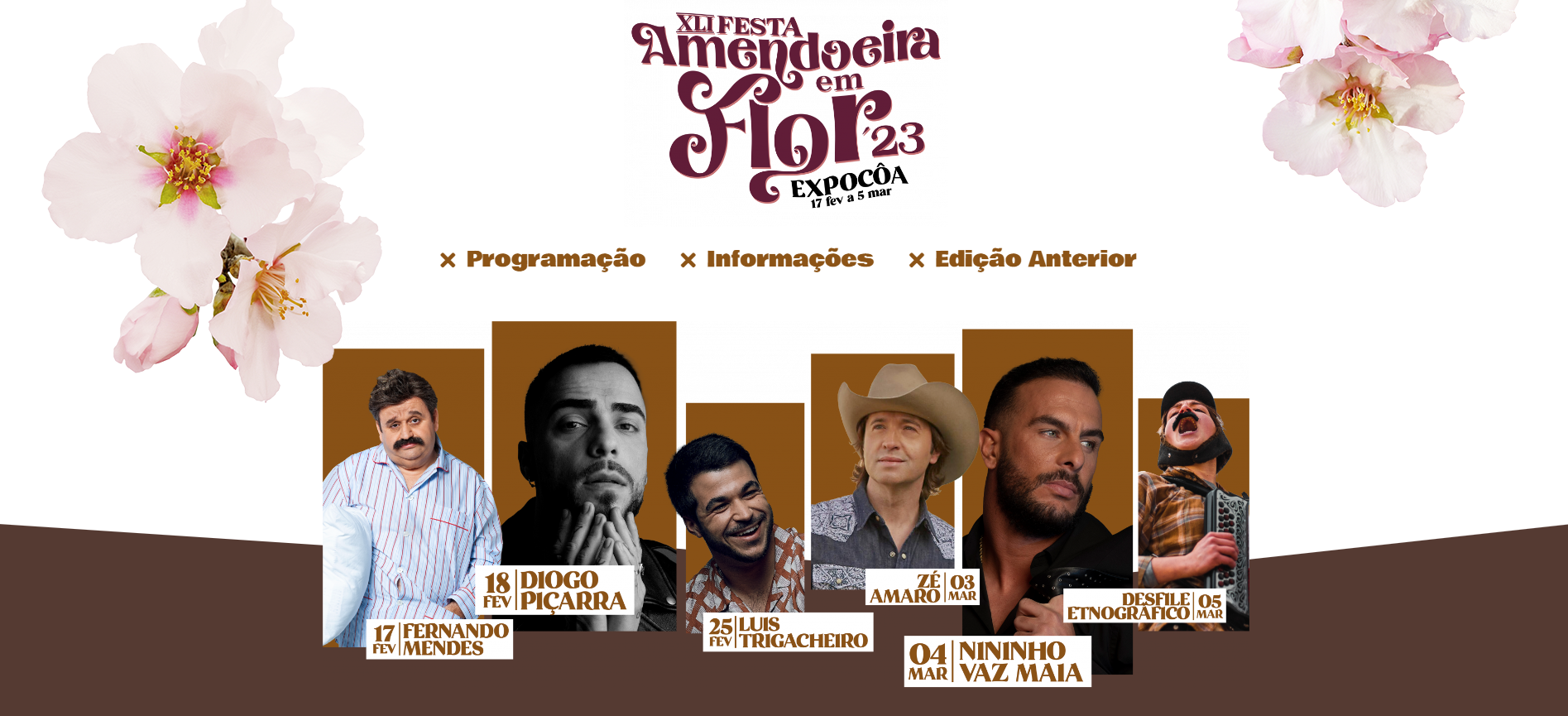 Festa da Amendoeira em Flor 2023 - Vila Nova de Foz Côa
The Festa da Amendoeira em Flor is the largest event celebrated in Vila Nova de Foz Côa. It started in 1980 and has a diversified program designed for all ages. The highlight is the ethnographic/allegorical parade that portrays the way of life of the people, their customs and traditions from other times. The history of the county is worked, portrayed, and presented in the parade to thousands of tourists who come to Foz Côa every year on this date.
This commemoration that counts with 40 years of existence, was born with the association with the cultural being the party at that time called the fortnight of the almond blossom "Foz Côa Capital of the Almond Tree.
From the program the highlights are the performances of Diogo Piçarra and Nininho Vaz Maia. The show Insónia com Fernandes Mendes will take place on February 17th, and on March 5th, to close the edition, the Ethnographic Parade, special participation of the group Contilheiras.
There will be plenty of reasons to visit the county of the 2 World Heritage Sites, in three weekends, where associations, local businesses and parish councils play a central role in boosting the county.
The Almond Blossom Festival is now in its forty-first edition and is being prepared in detail, bringing together the traditional and the innovative, thus seeking to attract different audiences.
The Capital of the Almond Blossom will be covered with beautiful pink and white mantles, waiting to be seen by locals and tourists who visit us at this time of year.
Dont miss it, from February 17 to March 5, Festa da Amendoeira em Flor.
Learn more at amendoeiraemflor.pt