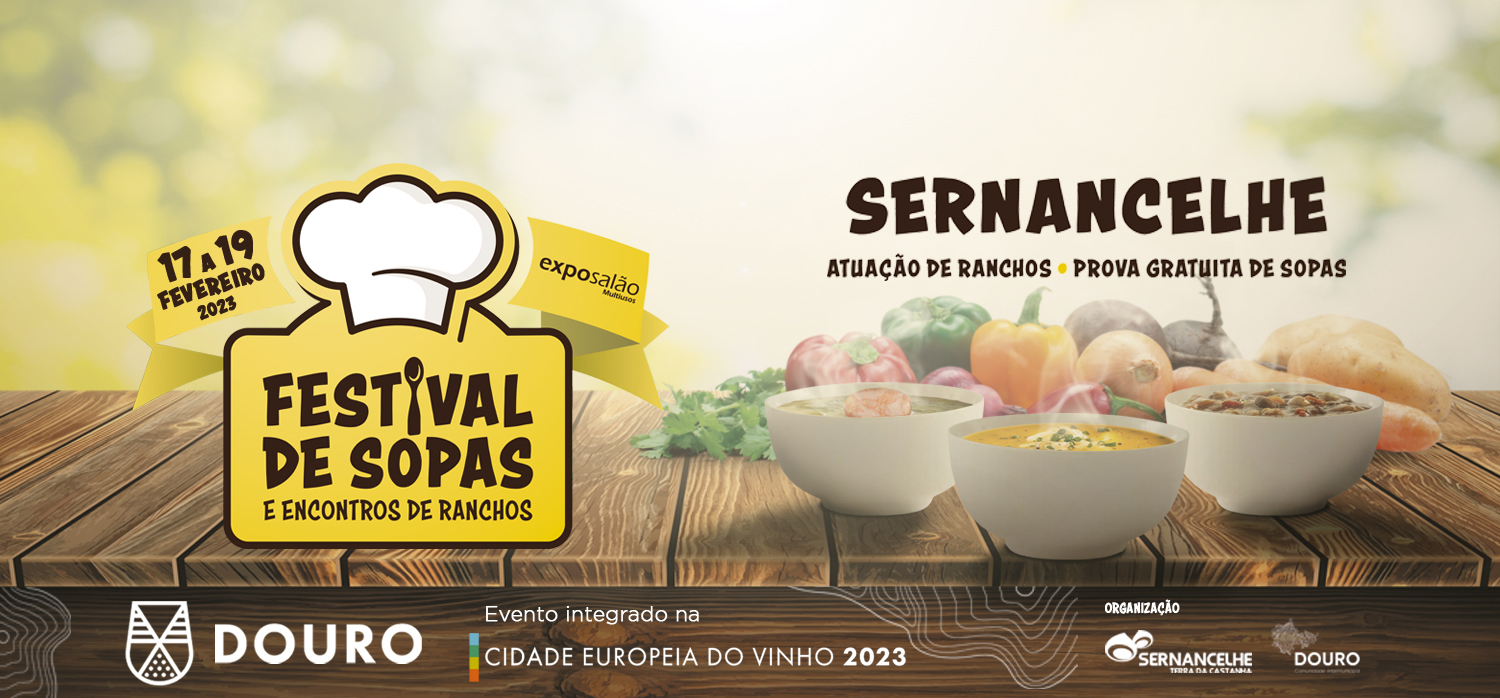 Sernancelhe Soup Festival
The Festival of Soups and Ranchos will take place from 17 to 19 February in the Expo Salão of Sernancelhe, where you can visit exhibitions of arts and crafts, learn about customs and traditions and taste, free of charge, the soups that tell the story of a people. An event that immerses itself in the authenticity of its people, uses the knowledge of its people and, with a touch of modernity and the great conditions of the Expo Salão, welcomes thousands of visitors from all over the country.
The Soup Festival and Ranchos Meeting is the celebration of the flavors of the county tradition, through a journey through the history of gastronomy of the people of Beira-Douro. Respecting the tradition and the sernancelhense gastronomic heritage is the purpose of the local associations that prepare thousands of liters of soup with distinct flavors, rich in endogenous products, which are seasoned with the ethnography of the folkloric ranches from the north of Portugal, that continuously go on stage at the Expo salão.
Soup of gravanços with codfish, chestnut broth, bean soup à Zebreira or mushroom soup are some of the delicacies revived thanks to the Sernancelhe Soup Festival, a winter event that gathers the best of traditional gastronomy, handicraft and folklore at the Expo Salão.
Here we show you some of the soups and flavors that you will not be able to resist. Sernancelhe is waiting for you in this tradition of the Land of the Chestnut!