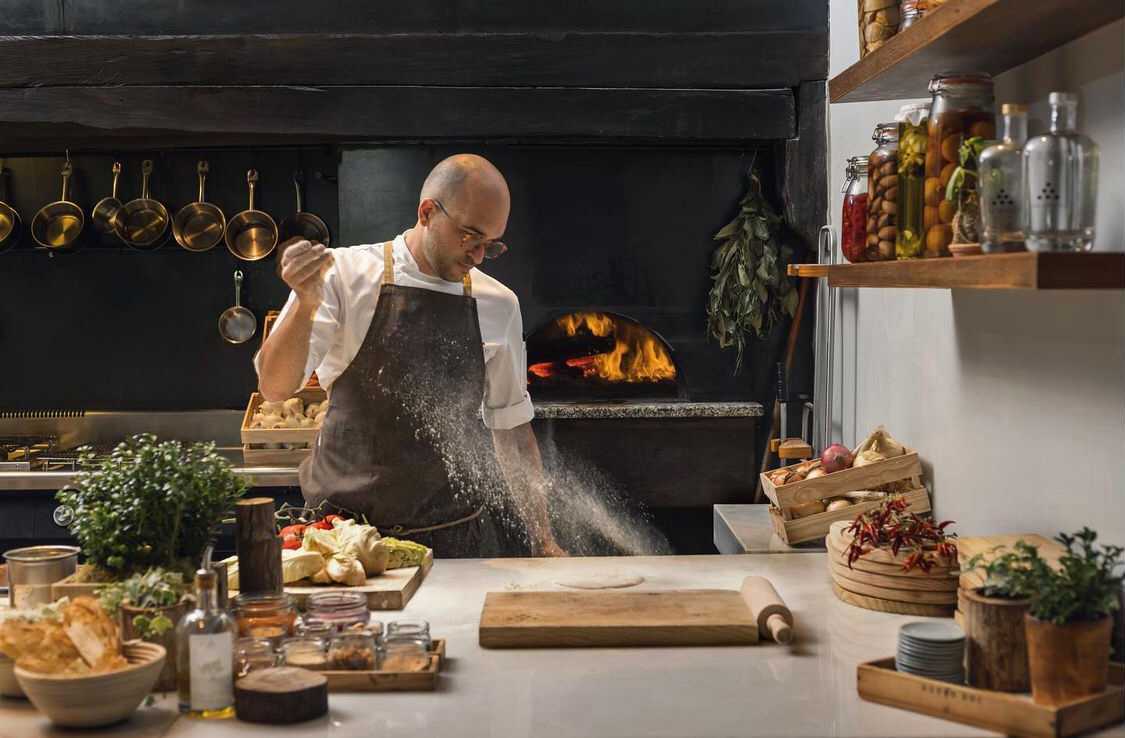 Chef Marc Lores - On the quest for local Sustainable ingredients towards innovative cuisine
Chef Marc Lores Panades arrived in Portugal on June 12, 2020, attracted by what is one of the best hotels in the Douro, the Six Senses Douro Valley where is now the currently culinary director. Marc Lores was born in Lleida, Catalonia, a region where you can find a wide variety of meat dishes but also codfish, the only dish of traditional Portuguese cuisine that he claims to knew when arrived in Portuguese lands. In addition, he also confesses that despite having visited Portugal in the past and admired its beauty, he never considered moving to our country before, even returning to Europe.
The truth is that Six Senses Douro Valley's invitation completely changed his vision, stating today that the challenge is proving to be very interesting because the Douro and its gastronomy were a pleasant surprise.
When it comes to Portuguese cuisine, the Chef considers that, although still a little bit limited, it has great potential for evolution, with all the spices, wines and external influences that surround it. As an Executive Chef at Six Senses, he assumes that his mission is to attract the entire territory in one dish and in the kitchen, 'making tasty food that represents the entire culture and Douro region'. To this, the Chef guarantees that those who visit and are staying in the hotel, have at their disposal an integrated gastronomic experience, from breakfast to the lightest meal were designed and executed in order to lead our taste for the history of the region and its flavors. This is the essence of Six Senses, reconnecting and reinvigorating our senses, and without a doubt that Marc Lores wants to bring to our palates the most beautiful Douro plot. For that, the ingredients are fundamental, and at this moment one of the goals is that all of them are local. He is now developing a project to make his own potatoes production.
As the biggest highlight of this script, the Chef highlights Fine Dining, available for bookings of 6 to 8 people, and which he considers to be the pinnacle of the entire dining experience.
Another point to be highlighted is the concern with sustainability that is common to both the Six Senses and the Chef's values, and which is therefore taken to the kitchen: tuna or salmon are not used as they are an endangered species and there is concern in using seasonal products due to not resorting to industrial productions or imports. Today, pumpkin and persimmons predominate on the menu, as well as the famous chestnuts.
What was not said yet is that Marc Lores served as Executive Chef and Beverage Food Director at Alila Hotel in Bali for 4 years, where cooking healthy, and making zero-waste meals is a habit. As such, the Chef brought with him a wide range of knowledge on the subject that he passes on to his team, as he believes that everyone is important, and everyone must have the knowledge to provide the best service.
As already said, the use of local products is a 'word of order', and the Asian cuisine inspirations have migrated along with Marc Lores in order to practice an increasingly sustainable cuisine.
When asked about the quality of the region's wines, he admits the wines are magnificent, highlighting Quinta do Frei and Quinta do Pégo, as ones he most admires.
Finally, Marc Lores assumes with his arrival at Six Senses Douro Valley his luck also came: working with people who have an open mind and accept their changes and concerns - cooking in the most possible sustainable and healthy way, using only local products, thus contributing to the economic growth of the country and region and to the well-being of all those who taste its dishes – And the best it's his team, which assumes to be highly qualified and with diverse experience in terms of world cuisine and the central point of all their success, since this is his main dedication, keeping a team happy and organized, as well as finding balance between all the members is a challenge that he embraces with all his commitment.