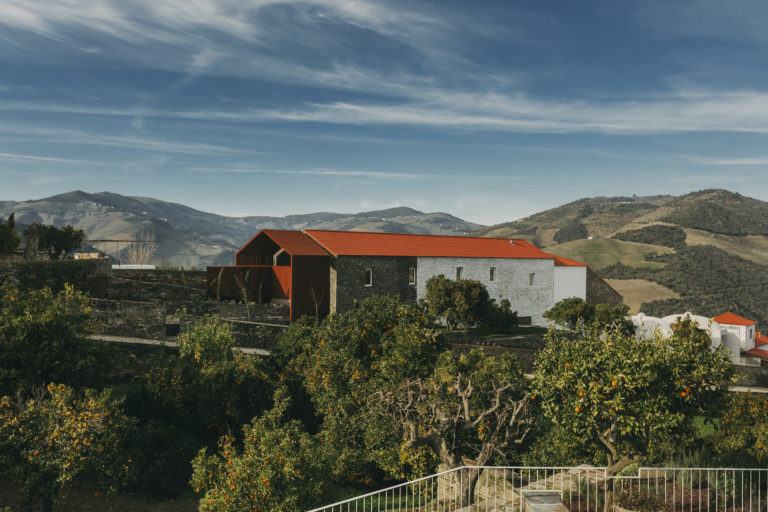 Best of Wine Tourism 2022
The Best of Wine Tourism awards have been awarded since 2003 by the Great Wine Capitals Global Network, an international cooperation network that brings together eleven cities with globally recognised wine regions. This range includes the municipality of Porto (representing the Douro Wines, Port and Green Wines regions), as well as Adelaide, Bilbao, Bordeaux, Cape Town, Lausanne, Mainz, Mendoza, San Francisco/Napa Valley, Valparaiso and Verona.
The ten major winners were announced at the annual awards cerimony, which took place last Thursday in Mainz, Germany. But the jury considered that WOW was among the "best of the best wine tourism business", even though it did not fall into the tendered categories, it received an exceptional award, which to date had only been awarded once (to the La Cité du Vin project in Bordeaux, France). In issue for this award, the "exceptionally rich characteristics" of the project, and its "significant benefits for the region and for wine tourism".
"World of Wine lives up to its acronym – it's a genuine interception of culture and heritage that has impressed members of the Great Wine Capitals Executive Committee and led them to award a rare award," said Catherine Leparmentier, executive director of that network.
The already award-winning Ventozelo Hotel & Quinta was considered one of the ten best wine tourism projects in the world, between 447 in the competition, winning it for "originality, quality of services, innovation capacity and impact on the development of the Douro region", says the same person stated before, being highlighted and awarded in the architecture and landscape category.
In turn, Quinta da Gricha was distinguished in the accommodation category, where a fantastic wine tourism project with only 4 luxury rooms inserted in a house of the 19th century farmhouse, fully recovered, offers a unique, personal and intimate experience of life in a winery operating in the Douro.
The international winner will be determined by a jury composed of representatives of the member cities of the Great Wine Capitals Global Network, and announced at the closing ceremony of the annual general meeting of the Great Wine Capitals, which takes place next Thursday, October 28, in Mainz, Germany.
In addition, the public will also have the opportunity to vote on their preferred ecotourism project, in a vote that will take place from October 29 to November 12, with the results being known on November 15.
The organization distinguished the portuguese winners in the following categories:
• Accommodation: Quinta da Gricha
• Architecture and Landscape: Ventozelo Hotel & Quinta
• Art and Culture: Caves Ferreira
• Innovative Experiences in Ecotourism: Quinta da Aveleda
• Wine Restaurants: Vale do Tábua Wine & Tapas
• Ecotourism Services: Quinta das Carvalhas