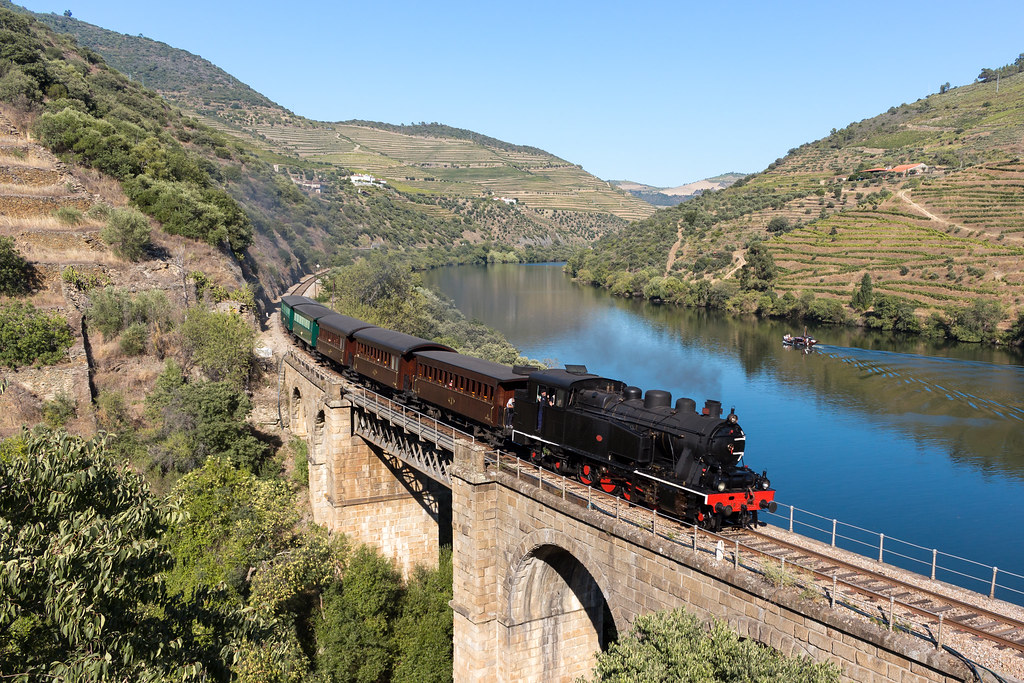 Historic Douro Train returns to the tracks
The historic Douro train is back on the tracks and this year brings news: it will have more trips and may be in operation until November. The steam locomotive, almost 100 years old, and the historic carriages travel through the UNESCO World Heritage landscape, between the stations of Peso da Régua and Tua, with a stop in the village of Pinhão.
Traveling along the Douro line on CP's historic train is like taking a trip to the past, a riverside journey along the Douro's designed banks. One of the most beautiful journeys, aboard a locomotive built in 1925 by Hensel & Son.
The train runs between the stations of Peso da Régua (district of Vila Real) and Tua (district of Bragança), stopping at the village of Pinhão (Alijó, district of Vila Real).
"Instead of two services, on Saturday and Sunday, we will have three a week," said Pedro Moreira, president of CP - Comboios de Portugal, at a press conference in Peso da Régua. Thus, in addition to the usual two weekend trips, the historic Douro train will also make a trip on Wednesday.
The decision comes in response to growing demand in recent years. This is a service that, according to Pedro Moreira, "has sold out very quickly", attracting "Portuguese from all over the country" and "more and more foreign tourists".
In collaboration with the municipalities of Alijó, Carrazeda de Ansiães and Peso da Régua, this season brings more news for passengers - a surprise during the trip.
In addition to the usual offer of a glass of Port wine and the traditional Régua sweets, on all trips, a typical sweet of the region or a bottle of Favaíto, the Douro muscatel, is offered.
In Pinhão, tourists can also observe the station's tile panels, which depict the landscape and the life of the Douro people, and the water supply to the almost century-old locomotive.
The historic train program on the Douro Line started in the late 1990s. The composition includes the steam locomotive, built in 1925, and five wooden carriages, from the beginning of the 20th century, with 254 seats.
For Pedro Moreira, "the historic train carries not only passengers, but also the history and culture of a region. It is part of the history of the Douro and the Douro landscape is one of the most beautiful in the national territory."
Tickets for the historic Douro train, round trip, cost between 25 euros (children) and 49 euros (adults).